Corporate Social Responsibility - Case Studies - Livelihood support to Tribal Farmers
Home - Corporate Social Responsibility - Case Studies - Livelihood support to Tribal Farmers
Livelihood support to Tribal Farmers
Thematic Area – Rural Transformation – creating livelihoods for farmers
Reliance, NABARD and BAIF have signed a seven-year tripartite agreement for an Integrated Tribal Development Project (ITDP).The aim of this agreement is to guide and support farmers fromunderprivileged communities to earn better livelihoods through the adoption of new techniques in agriculture and other farm based options to increase crop produce.
Challenge - The farmers are deeply entrenched in traditional methods of farming and agriculture; even though these methods resulted in low produce in quantity and quality. This caused them to be unable to sustain a decent livelihood to support their families.
Intervention - Tribal farmers are provided training in modern agricultural methods in the plantation of vegetables, pulses, fruits and flowers throughout the year and are further assisted in selling these in the market to earn a better living.
Creating a Wadi model as a sustainable and replicable economic upliftment opportunity particularly for tribal communities
Partner: NABARD, MITTRA (BAIF)
Geographical Outreach: 11 villages across Dahanu block
Target Population: 1000 land owning tribal families and 100 landless tribal families
Time Period: Over 7 years, started in May 2016
| Year | Beneficiaries |
| --- | --- |
| First Year (2016-17) | 220 Farmers |
| Second Year (2017-18) | 430 Farmers and 21 Landless Families |
| Third Year (2018-2019) | 350 Farmers |
Girji's Story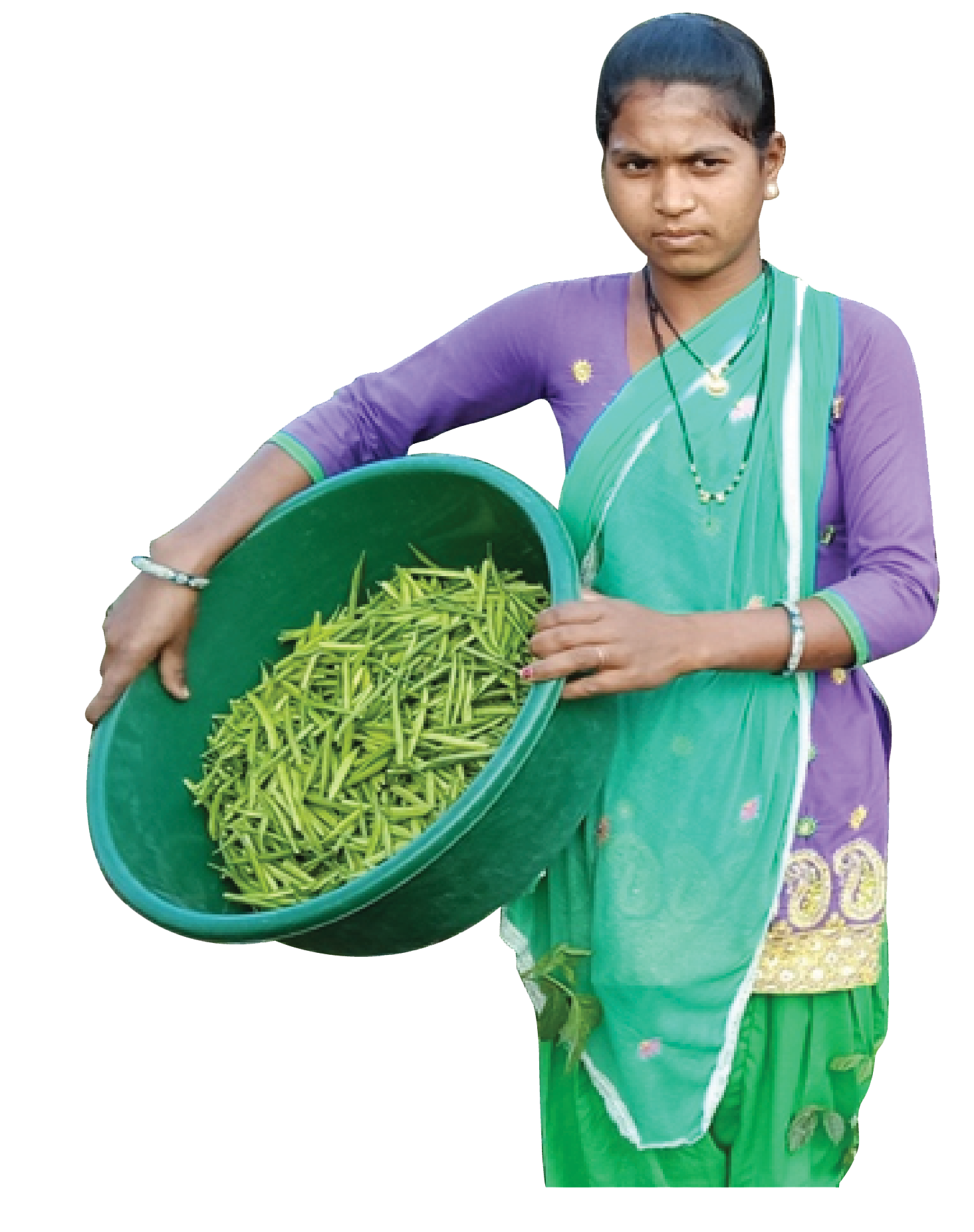 Name : Smt. Girji Dama Barad
Village : Gangangaon
Economical Status – BPL

Beneficiary Journey - Girji and her tribal family live in a small village called Gangangaon.The family was dependent on seasonal farming i.e. rain farming for rice cultivation which lasted four months of the year.Thus during the remaining eight months Girji and her family members used to migrate to other villages and work at brick manufacturing plants to earn money.

In 2015, the Reliance Infrastructure CSR Team, NABARD and MITTRA made a survey of Gangangaon village seeking participation in ITDP. Girji, enrolled her name in the project and received 30 mango plants and 300 jasmine plants. She and her family members worked hard to convert their land into a wadi and have set an example for their surrounding villages, motivating many others to join the project.

Beneficiary Quote - "I am thankful to Reliance,NABARD and Baif Team who guided and helped me practice modern multi-cropping techniques, thereby cultivate a good crop produce. None of us have gone to brick making plants or construction sites and all family members work happily at the wadi.I have grown vegetables like brinjals, beans, gourd , tomatoes, lady finger etc. We feel extremely happy working at our own wadi and have started to earn a stable income because of which I can tend to the needs of my family."